There is a large superb open plan dining/sitting room with exposed beams leading unto a terrace where breakfast can be taken in the summer.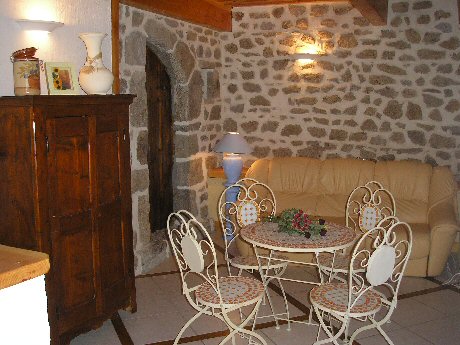 Pascale prepares and cooks all her own food with produce from her garden and is happy to show you how to make some of her delicious regional dishes .Breakfast is a feast of fresh breads, delicious homemade jams and copious quantities of tea, coffee or chocolate .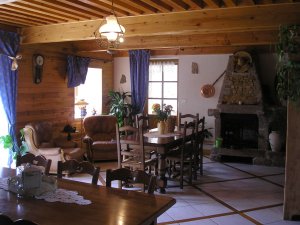 TO COME AT HOME:
When you are in Usson en Forez's center, take the D478 in direction of
Craponne -sur-Arzon . Jouanzecq is about 4 km on the left, follow then the artisanal panels "chambres d'hôtes".